In Memoriam: Detective Bill Brewer
Sadly, Clermont County lost one of its own , Detective Bill Brewer, on February 2 in the line of duty. Det. Brewer was a life long resident of Clermont who served our county for twenty years. His tragic passing will leave a hole in our community.
Visitation will take place from 4 p.m. to 8 p.m. on Thursday, Feb. 7 at Mt. Carmel Christian Church. Funeral services will be held at 11 a.m. Friday at the church. He will be laid to rest at Pierce Township Cemetery.
There are many fundraisers being held to help his surviving family. If you are interested and cannot find one, please contact us and we will help.
---
We worked hard in 2018 and we have to work harder in 2019 as we set the groundwork for the presidential election in 2020. There are dozens of local offices across the county up for grabs this year. Township Trustee, School Board and Village Council offices all across the county will be voted on in November. These are non-partisan races. Filling these offices will give Clermont County Democrats a chance to start building a stronger base in Clermont County government. One- party rule must end.
We do need your help to keep the momentum going.
Please join the Clermont County Donkey Club. The Donkey Club is the Clermont County Democratic Party's major fundraising initiative. Your membership in the Donkey Club helps us pay our bills, build the Democratic Party in Clermont County, and support our candidates.
You can join online by going to Clermontdems.org. You can also set up a recurring donation if that works better for you. Whatever amount you can contribute will be appreciated. We are all Democrats working for the future of everyone in our county, our state, and our nation. We are all in this together. Membership matters.
---
Interested in running for office? Learn the basics with ODP's Main Street Training.

Training director, Sam Melendez, is holding two local trainings and an all-day session  in Columbus in the next few weeks. All are geared to 2019 (local) races. Every township has at least one trustee position and the fiscal officer up for election in November. All cities, villages, etc. also have elections, plus there are school board seats up as well. If we are to change Ohio, we must start at the local level. Offering voters a choice and a voice is fundamental to democracy.
Saturday February 9 (two options)
Warren County Dem HQ: 1975 N. Rt. 42, Lebanon, OH 45036 10:00am-Noon
Butler County Dem HQ: 224-226 Park Ave, Hamilton Ohio 45013 1:30pm- 3:30pm
Saturday March 2
Statewide training for candidates in Columbus; this will last all day.
If you are interested please respond to this email and we will send the list to Sam.  (For questions, contact Sam [email protected].)
---
Want to understand Ohio government? Want to impact your state legislators?

Attend a FREE "How Things Work at the Ohio Statehouse" training presented by current/former Statehouse staffers!
This presentation will teach you how to find your representatives, testify in committee, impact legislation, and understand policy. We will also answer any and all questions you have!
Even if you attended this presentation before, join us again - it's been updated for the 2019 legislature.
Please also join the "How Things Work at the Statehouse" Facebook group: https://www.facebook.com/groups/1202571436523926/ There you can download useful documents, ask us questions, or invite us to come speak to your organization.
---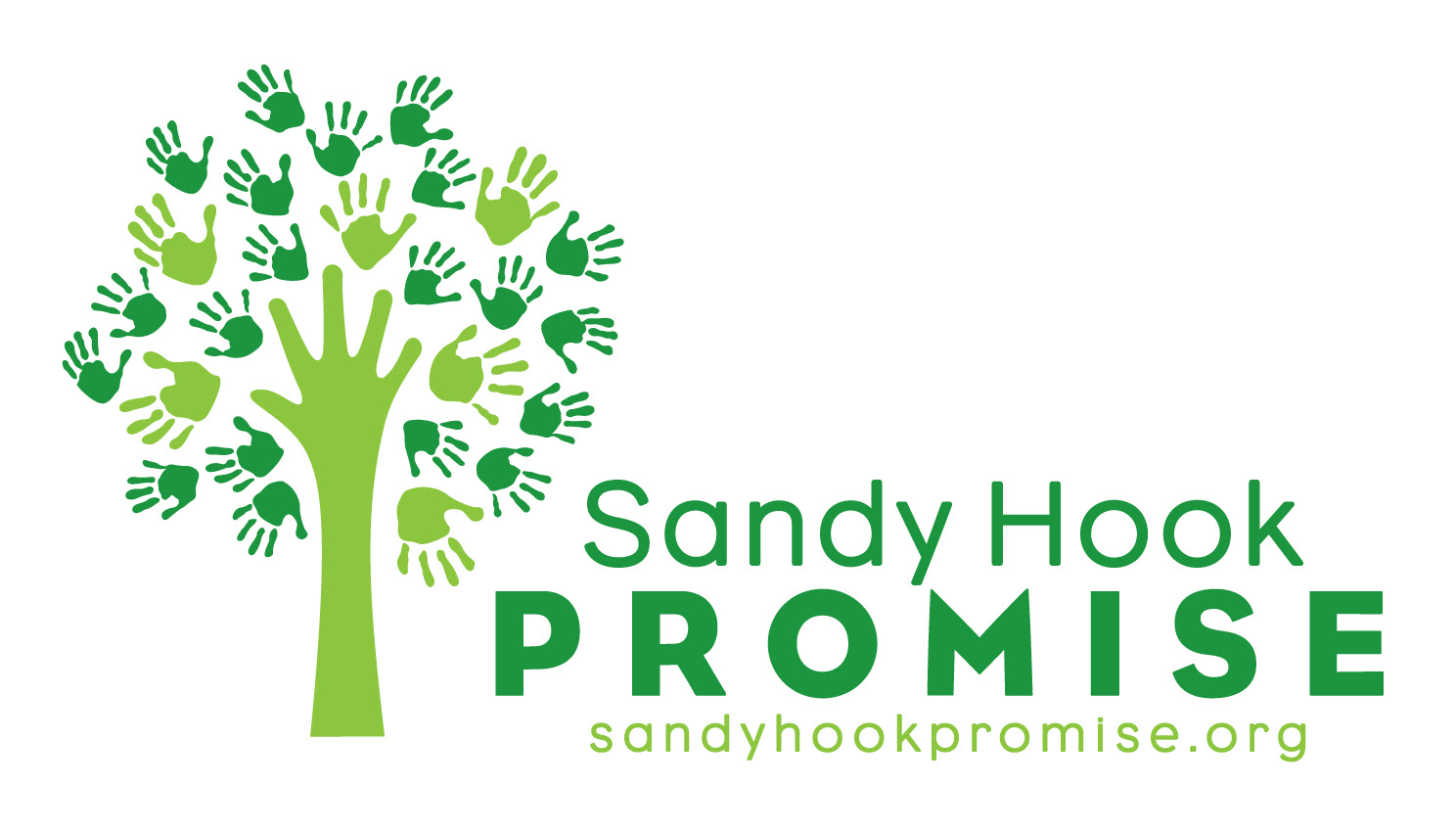 From Precinct Captain Carrie Brown:
As the Promise Leader Ambassador of Southern Ohio I would like to encourage you to join us in raising both awareness and funds for Sandy Hook Promise by participating in some easy volunteer opportunities with the 2019 Flying Pig Marathon in Cincinnati!! Here are 3 ways to pitch in and do your part to support the important prevention programs Sandy Hook Promise provides at no cost:
*Run or walk in any of the events of the weekend- 5K, 10K, half/full marathon, relay. Join the Sandy Hook Promise Team!! If you are interested, please email 
[email protected]

org
. You don't need to be a serious runner- training support will be provided to all team members!!
*Volunteer with us!! Saturday, May 4! Come help with the "Piglet" event from 10:15- 2:00 in downtown Cinci. It will be fun and we will raise 500.00 for Sandy Hook Promise!! Please sign up here:: 
http://signup.com/go/aeZoLVZ
.
* This one is SO easy- buy tickets for the Piggest Raffle!! Only 5.00 each and Sandy Hook Promise receives the FULL 5.00 back when you designate them as your charity of choice. You can win 5,000.00 as the 1st place prize!! Read all about it, buy tickets and please share on all social media and with friends!!  
The Piggest Raffle Ever
.
This is a great chance for Ohio to represent and support Sandy Hook Promise at this fun annual event! Please join in and volunteer, buy a raffle ticket and spread the word!!!
Feel free to email me with any questions at 
[email protected]
 . Thanks for your continued support!!
---
Local Government Spotlight: Ohio Township
Ohio Township is the smallest of the 14 townships in Clermont County with a total area of 13.8 sq. mi. The 2010 census reported 5,192 living in the township, 2610 of whom were in the unincorporated portions of the township. There are two school districts that serve the area, New Richmond Exempted Schools and West Clermont Schools.
Located within the township are, the Village of New Richmond and the unincorporated settings of Lindale and Mt Pisgah.   The township itself offers a rural setting, yet close to shopping, churches and easy access to major highways.
You can visit the official website HERE.
Ohio Township is governed by three elected trustees and a fiscal officer.
Trustees:
Rick Hinson           513-553-4210
Keith Vogelsang   513-553-1308
Charles Polster     513-553-2656
Fiscal Officer:
Bill Gilpin               513-553-2300
The Ohio Township Trustees hold their regular scheduled meeting
on the second Monday of each month at 6:30 pm.
The Township Center's location is 2877 Mt. Pisgah Road, Mt Pisgah.
The Township's meeting room is located behind the firehouse.
Township residents are always welcome and encouraged to attend.
---
It's Official: The Legislature In Back In Session
This week we'll see the House and Senate take care of business for the first time since they convened in early January.  On the agenda in the Senate, which meets at 1:30 pm on Wednesday:
?? appoint a member to replace Sen. Gardner, who resigned to serve as Higher Ed Chancellor
?? vote to replace Sen. Gardner in majority leadership
?? adopt rules for the operation of the chamber
??introduce GOP priority bills (President Obhof has indicated this could include proposals to eliminate regulations, review & sunset state agencies, reform Ohio's criminal sentencing laws and protect Lake Erie)
The agenda for the House, which also meets on Wednesday at 1:30 pm, looks similar:
??adopt rules for the operation of the chamber (more below)
??vote on House Republican (except Speaker) and Democratic leadership teams
??appoint a replacement for Rep. Hill, who was appointed to the Senate
Week at a Glance
Up Next: Committee Assignments
Once caucus leadership is in place, we will quickly see members and leaders named to the various House and Senate standing committees. And similar to salary enhancements for being a member of caucus leadership, being named to lead a committee comes with a $2,500 to $10,000 annual pay supplement.
New Legislation
While no bills have been introduced yet, we're starting to hear about some that are in the works. Incoming House Speaker Larry Householder sat for a 
wide-ranging conversation with Statehouse reporters
 on Friday in which he touched on likely legislative proposals including Stand Your Ground, the 6-week ("heartbeat") abortion ban, taxpayer bailouts of First Energy's nuclear plants, restoring state cuts to local communities, more equitable school funding and prohibiting for-profit charter school operators.
We're also hearing this week about three other House bills dropping soon:

 Block the Ballot is Back 

House Rep. Kyle Koehler has sent out a cosponsor request to House colleagues advising them that he will be introducing a bill to change the requirements for putting a constitutional amendment on the Ohio ballot. Koehler indicates his proposal would not change the number of signatures required to access the ballot. Instead, his bill would require signatures from more parts of the state (in 60 of Ohio's 99 House districts vs today's requirement to signatures in 44 of 88 counties), and from 10% of the electorate in each district, rather than the 5% now needed in each county.
Koehler's messaging makes that the strategy is no longer focused on getting monied interests out of politics (because deep-pocketed backers could still hire signature gatherers to work across the state), but instead on having a more "representative" (read: rural) sample of voters weigh in before an issue can go to the ballot. The proposal will absolutely make it much harder for grassroots campaigns to succeed.
Bipartisan Push To Eliminate Ohio's "Pink Tax"
Democratic Rep. Brigid Kelly is reintroducing her proposal to end Ohio's application of the sales tax to feminine hygiene products like tampons and pads, but this time it's bipartisan. Republican Representative Niraj Antani will join Kelly for a press conference tomorrow to announce their proposal to end Ohio's so-called "pink tax."
Aisha's Law
Also tomorrow, Representative Janine Boyd will hold a press conference to talk about legislation she is sponsoring to help identify high-risk situations of domestic violence before they lead to more violence. Her proposal is to be named "Aisha's Law" after Shaker Heights teacher Aisha Fraser, who was murdered by her ex-husband in November. Fraser's killer, Lance Mason, was formerly convicted of domestic assault against Fraser in 2014. Read more on the proposal from wkyc.com
House To Adopt Rules Allowing Minority Democrats More Input
The bipartisan panel charged with recommending changes to House rules reported back last week with a 
set of proposals
 that will give minority Democrats more representation on committees and more power to offer amendments and bring proposals to the House floor. Missing among the changes is a hard commitment to broadcast committee hearings online. Speaker Householder has verbally committed to do so "by the end of the year," so that is an area where statehouse advocates will need to remain vigilant.
---
Since it is tax time, we would like to reming remind at least you about the OPPF checkoff box on their tax returns. The $1.00 does not affect you returns in any way, shape or form including making the return amount more or less! If you believe in public funding of campaigns, this is a very easy, painless way to advocate for it in Clermont County.
---
Loveland Action Team
February 6, 6:30 PM Above Plaid Room Records, 122 W Loveland Ave, Loveland OH 45140
Quin T
February 7, 7:30 PM Green Kayak Pyb & Grill, 200 Front St., New Ricmond, OH 45157
West Clermont Dems
February 11, 7 PM By Gollys, 714 Lila Ave, Milford, OH 45150
Drinking Liberally
February 18, 6:30 PM El Rancho Grande Eastgate, 4476 Glen Este Withamsville Rd, Cincinnati OH 45245
Clermont County Young Dems
February 28, 6:30 PM Jungle Jim's Eastgate, 4450 Eastgate S Dr., Cincinnati, OH 45245
---
Social Media
1. Like our Facebook, Twitter, and Instagram accounts: ClermontDems
2. Use the hashtags #OHDems #ClermontOHDems
3. We need content! Send your content, photos, info to: [email protected]org
4. Visit our website at ClermontDems.org .
---
Monthly Meetings
All are welcome and encouraged to attend.
Clermont County Dems Executive Committee
6 PM, Thursday, February 28 at HQ
Clermont County Dems Central Committee
7 PM, Thursday, February 28 at HQ